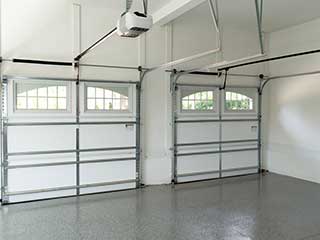 Garage door openers are an important aspect of your door system and we provide a variety of high quality services to keep yours running smoothly. From replacement to safety testing, we've got you covered.
Repair Or Replace, We Do Both
Our team has a great deal of experience with repairing a variety of opener models and brands. Have you noticed your opener making odd sounds, or has your door been reversing and jerking? These are signs of a faulty opener. Don't let these issues go unsolved! Delaying a repair can worsen the initial problem and cost you more for system corrections in the future. Our team of experienced professionals can diagnose and care for your garage opener needs before they eat a hole in your wallet! Need a new one entirely? Don't worry! We can quickly and easily uninstall your old piece and replace it with expert care.
Installations Aren't An Issue
We provide quick, high-quality installations of brand new garage door openers, including, but not limited to, Craftsman, Linear, and Chamberlain. Installing a new opener can be a hassle, and a huge project for someone without the proper tools and training needed for such a task. The correct assembly of parts is crucial to not damaging your part, and proper integration is necessary to keep from damaging your entire system. Let our team of experienced professionals tend to your installation needs!
We Do Safety Testing
Our professionals use expert methods and tools to correctly test and adjust safety sensors to assure your protection as well as those in your care. Knowing your opener's safety mechanism is working always grants you peace of mind. Whether you have children, pets, or just want to protect yourself and others from harm, it's important to know your automatic reverse sensors are working as they are meant to. We can guarantee you the comfort of knowing your safety system is fully functioning.
Contact Our Team Today
Contact Garage Door Repair Arvada today to set up an appointment that fits your schedule!
Give our team a call if you need help with:

Galvanized Torsion Spring Installation

Garage Door Troubleshooting Services

Residential Garage Door Replacement

Opener Sensor Repair & Replacement